Oct
5
Sat
Ride around Lake Taupo

@ 2 Mile Bay, Lake Taupo
Oct 5 @ 9:00 am – 2:00 pm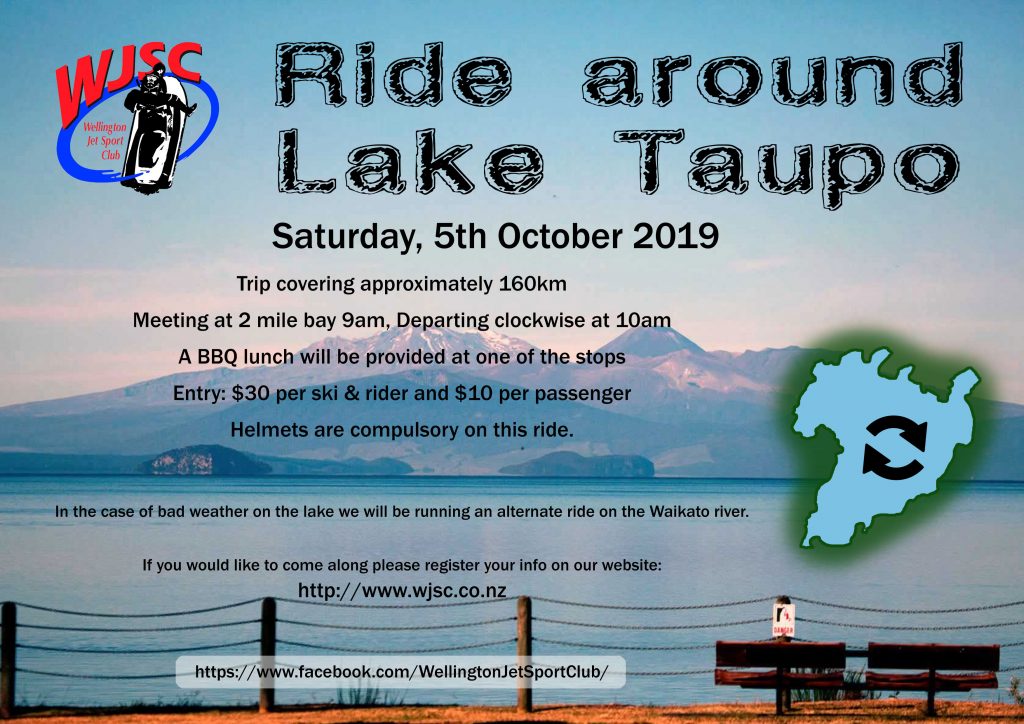 Approx 160km round trip meeting at 2 mile bay 9am to depart at 10am clockwise.
Stopping at various sightseeing locations around the lake and lunch will be provided at one of the stops
Passengers are welcome, you will need to bring 20 litres of fuel in a container to top up with at the lunch stop
Helmets are compulsory for this event

The only exemption to getting this registration is if your ski has a current  NZJSBA or Jet Ski Racing NZ registered race number on it.
Entry is $30 per ski & rider and $10 per passenger, payable on the day in cash.
As we are affiliated with the NZJSBA, all participants are required to hold either an NZJSBA race license or social license. Social licenses are valid for the current season and can be purchased on the day of the event for $20.
In the event of bad weather on the lake we will be running an alternate ride on the Waikato river.